Hire Crazy Bikes - From as little as £300
Our Crazy Bikes have been designed and built using reclaimed bikes and parts. Each bike is unique and fun to ride. The Crazy Bikes add interest and fun to any event and can be ridden by adults and competent children.
Our Crazy bikes can be hired from half a day to long term events and come with competent members of our team to manage the bike riding sessions throughout the day, leaving you free to enjoy yourselves.
See current bike pictures below.
FAMILY TANK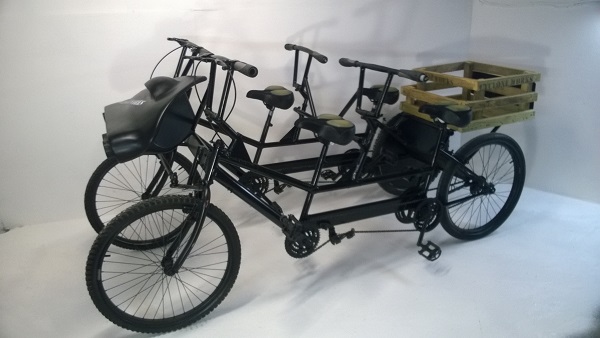 GOTHAM'S FINEST
HOT ROD TRIKE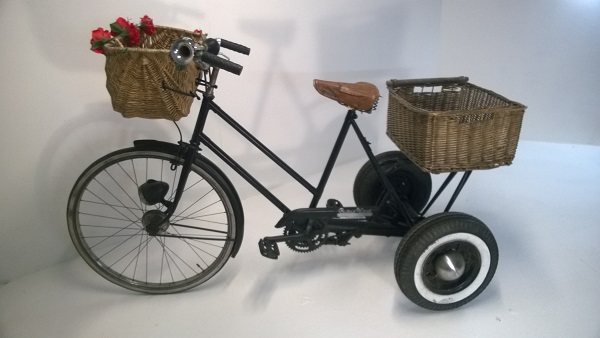 KING RAT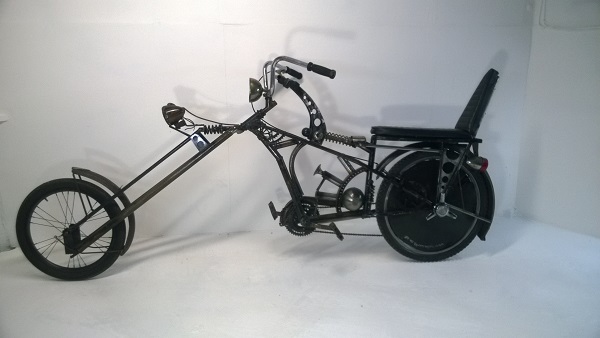 QUAD TRIKE
SKY HIGH CHOPPER
THE BRUNELIAN
THE ECCENTRIC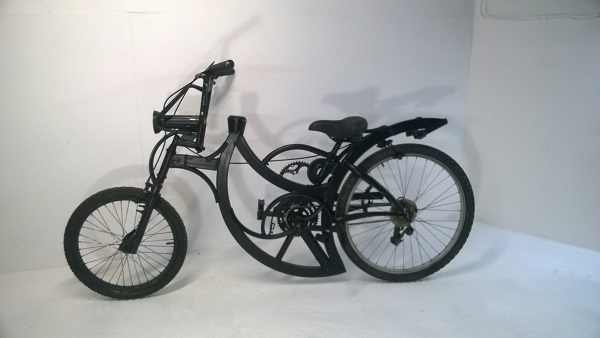 THE LUNAR LANDER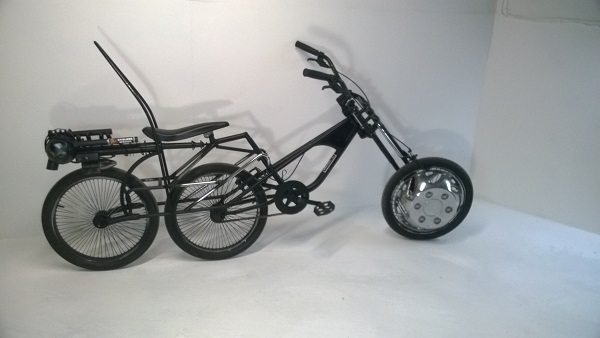 THE STEPHENSON
TRIPLE TROUBLE
Our bikes can be ridden by adults and competent children aged approx. 8 yrs and up (dependent on height) Although each crazy bike presents its own challenge, which only adds to the fun.
Our bikes can be hired from as little as £300 for a half day event (approx 4 hours) Call now for a quote.
We currently have 2 Crazy Bike packages available: 6 bikes or 12 bikes, depending on the space you have.
All of our team hold a current DBS check certificate and the company has Public Liability Insurance and full Risk Assessments to cover the hire of your crazy bikes. Cyclone Works crazy bikes are constantly changing and so we cannot guarantee which bikes will appear at your event. However we aim to please, so just ask if you see one you particularly like the look of.